2017 so the completion of our new 22,000 second warehouse. This now provides on site capacity to segregate the fibre grades from the polymer grades. Forward planning allowed us to install a conveyor pit for a further baler in the future. The additional capacity also allowed us to take some basic vehicle maintenance in-house.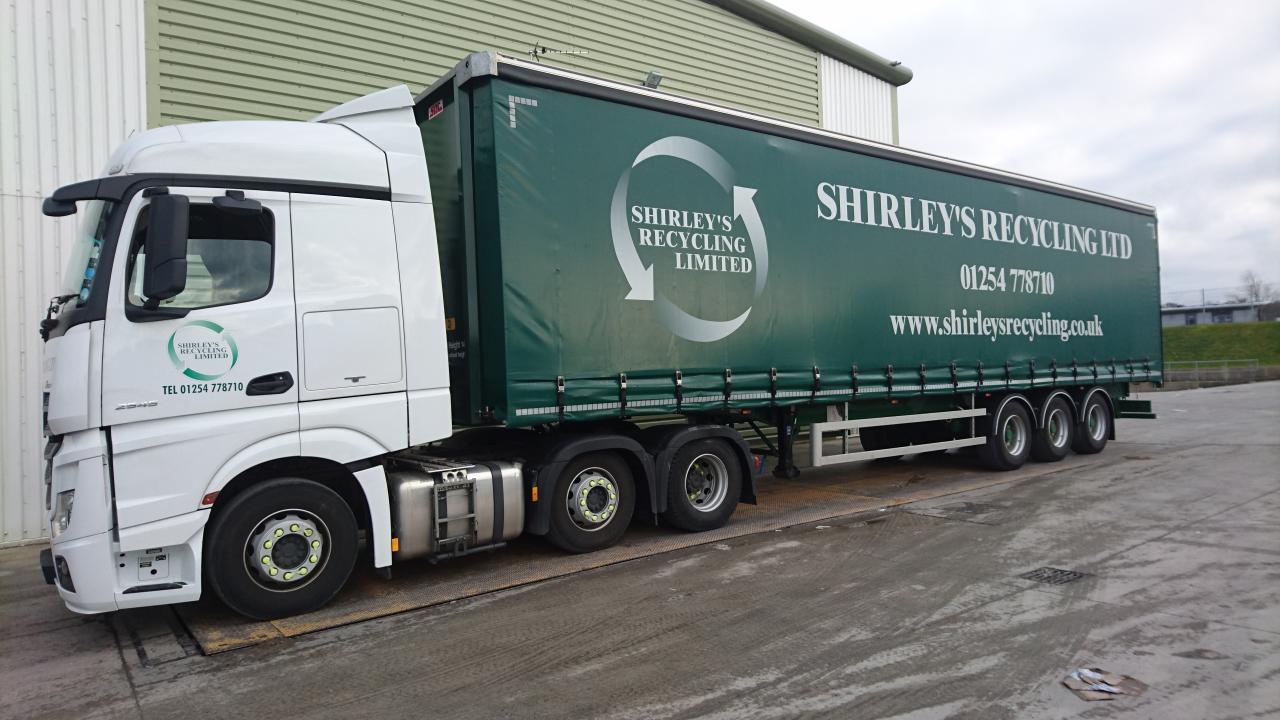 Ever Increasing Fleet
We have added a new Mercedes Actros and two further new trailers are on order to increase our fleet for our national collection services.
We also provide general haulage and operate under RHA general terms of haulage. We are always looking for out loads - so why not give us a call.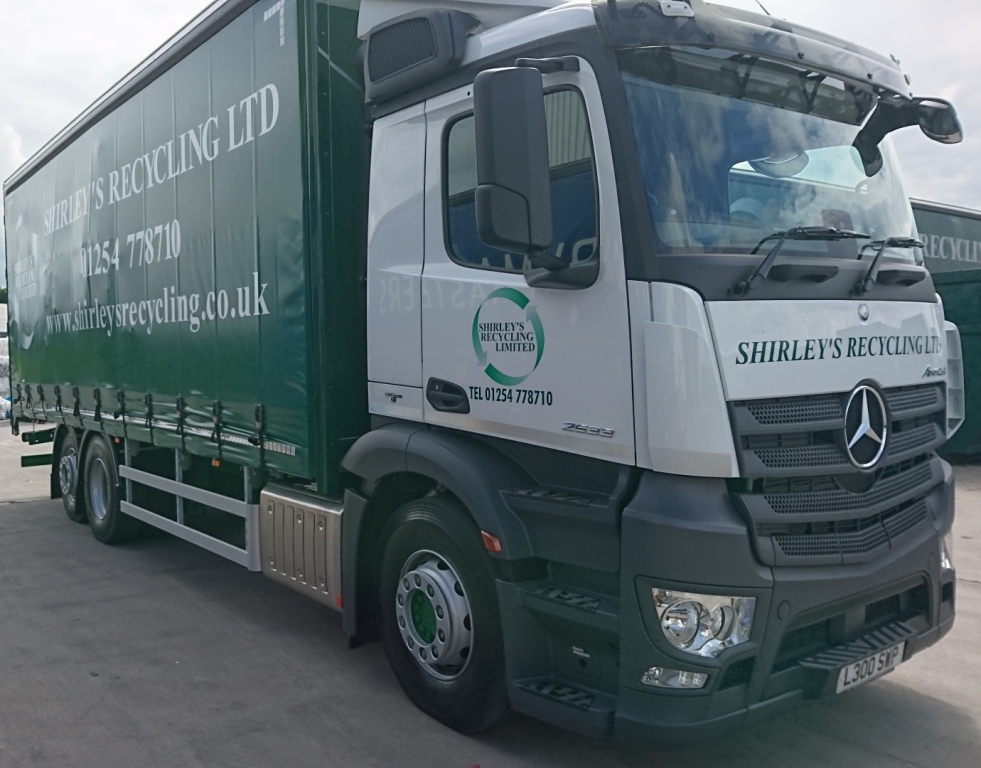 Updating Existing fleet -
Constant investment in our existing fleet is also very important and we have just replaced one of our Class II 26 tonne curtain sided vehicles, now sharing the same signage as our articulated trailers.
The flexibility of smaller payloads and more frequent collections still appeals to many of our clients and the Class II curtain sided vehicles provides this capability.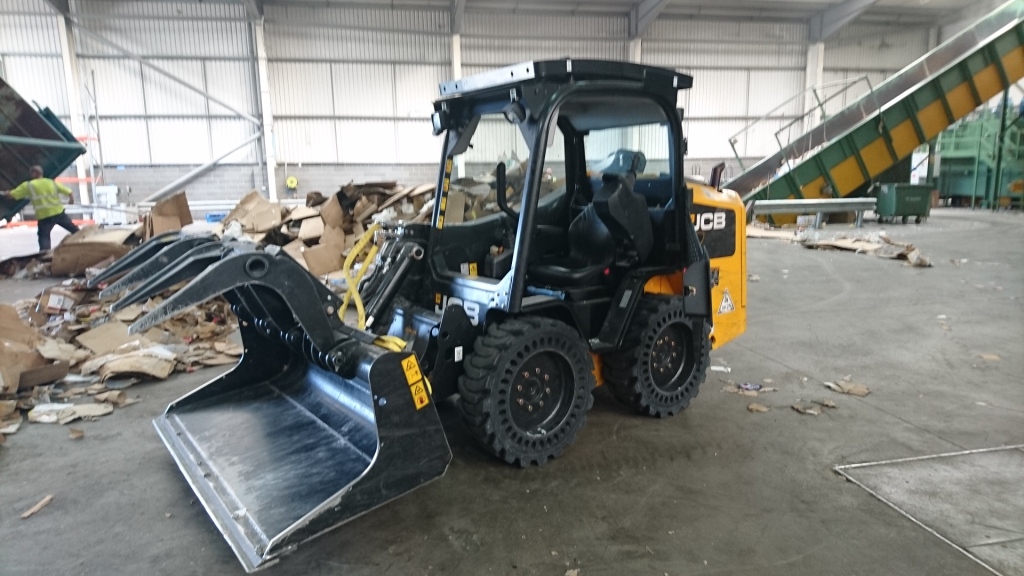 More JCB's.
We have added a new JCB190 skid steer to our internal operations, further strengthening our ability to sort and process the bulk materials we handle. We run a number of JCB's skid steers to assist in the processing of materials.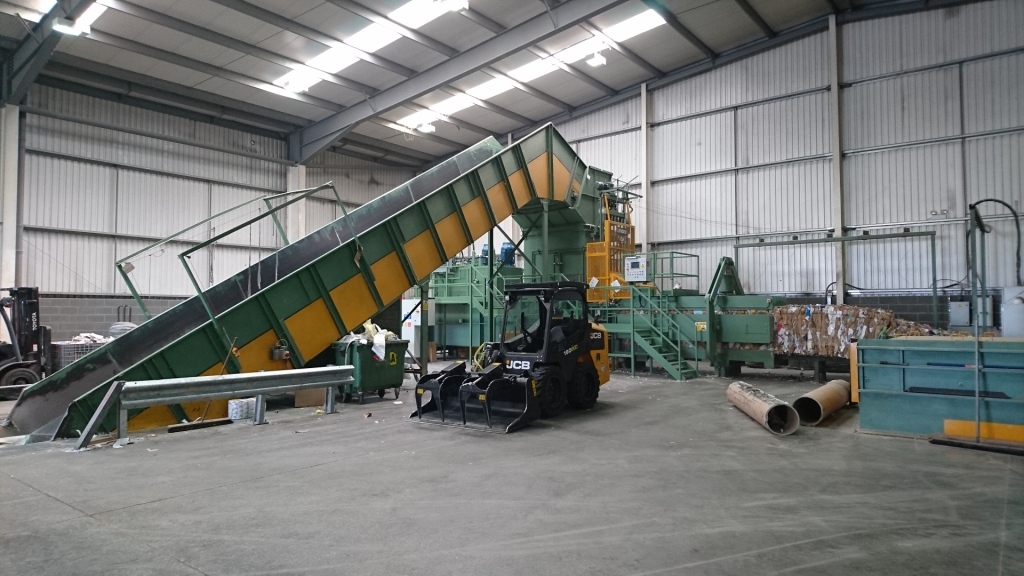 Lyndex Bimax Baling Press -

We replaced our old Lyndex Bimax just this year (2016)

Being manufactured in the UK to very high standards, Shirley's Recycling have had many Lyndex machines over the years, the accessibilty of parts and engineers on the doorstep is a huge plus.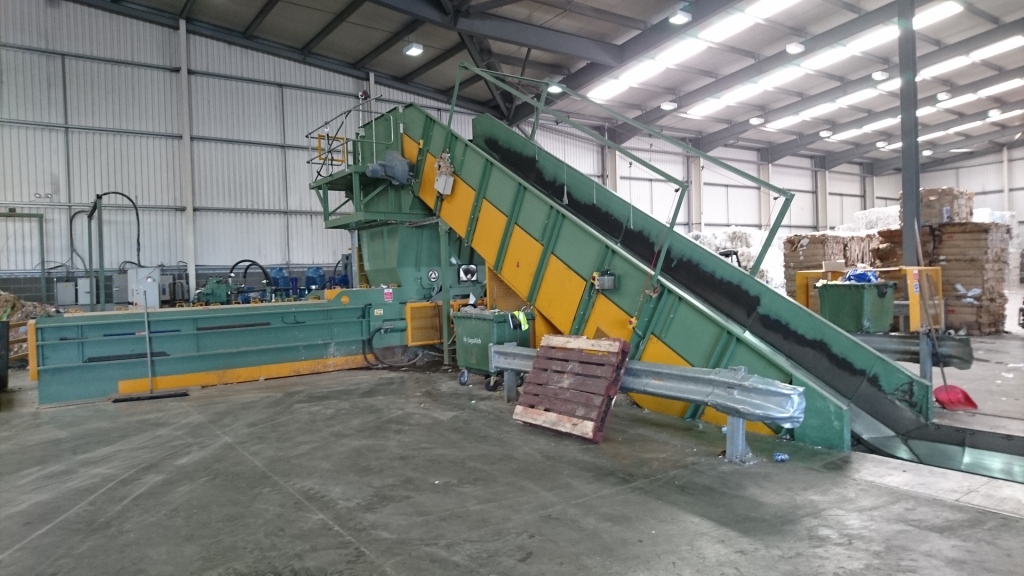 Lyndex Twin Ram II -

Installed in 2013 replacing a Lyndex Bigro, to help us handle increasing volumes of plastics.

Even large commercial wheelie bins, bollards are squashed into tight large bales.
With the majority of markets being over seas, obtaining higher container weights provides higher rebates
These can then be passed back down to you, the client.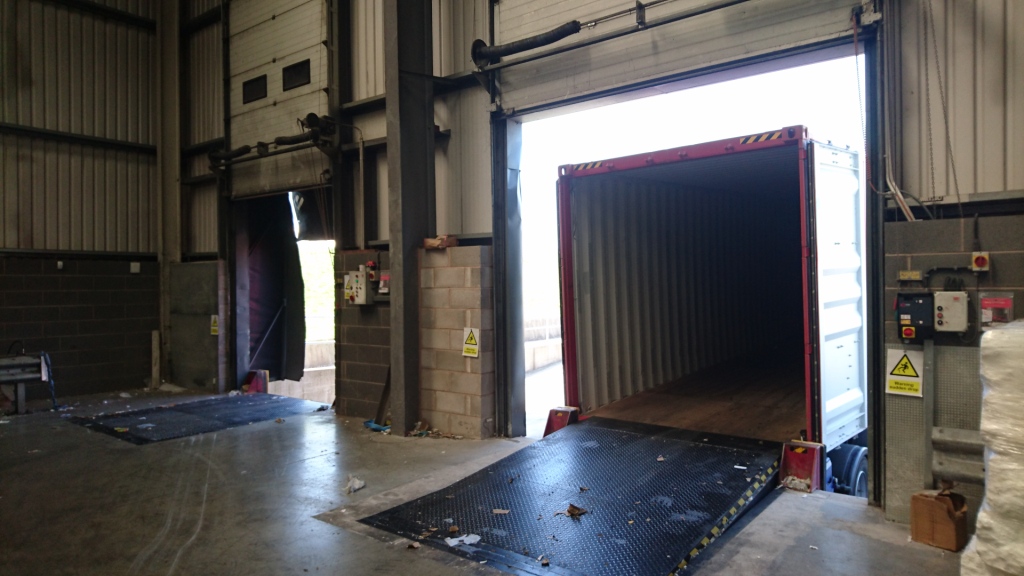 In 2016, we also invested in a new dock leveller and upgraded our existing dock leveller, providing 2 bays for the fast turnaround of shipping containers.

The secondary commodity markets for cardboard have increased due to the fall in sterling following on from Brexit. Volumes reduce over the summer months, which has a positive impact on prices! Strangely, this has not been mirrored with the value of plastics? Other oil prices have taken a knock again.

Shirley's Recycling firmly believes that investment in the UK recycling industry is paramount. All businesses, local authorities and investors must realise that when dealing with secondary commodities, prices can fall as well as rise and solely relying on the commodity value can be costly!

Drop us a line to let us know what you think is the best story over the last twelve months and we will post here!