We provide services to handle your recyclables & waste, here are just a few of the options!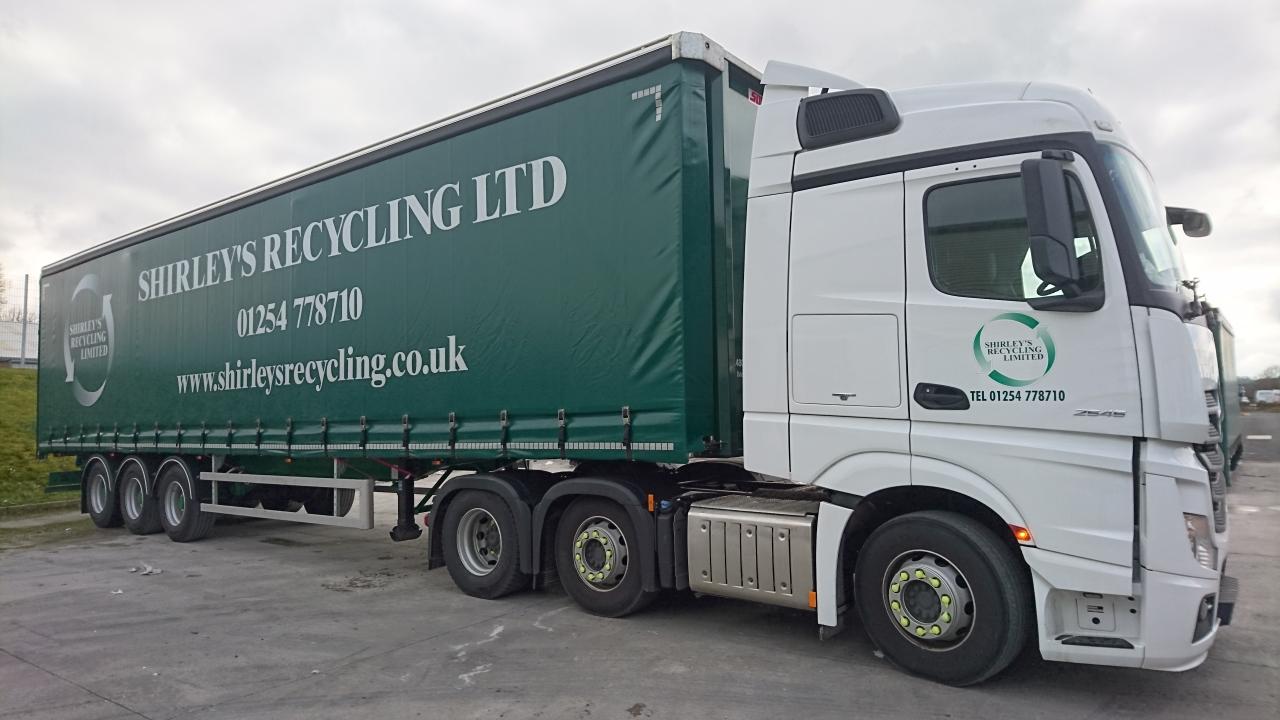 From articulated wagon loads of materials down to 23 cubic yard containers, we have a solution for the wastes that you handle.


Maybe you bale your waste and don't have a forklift - we can still collect via our Moffett mounted forklift truck vehicle.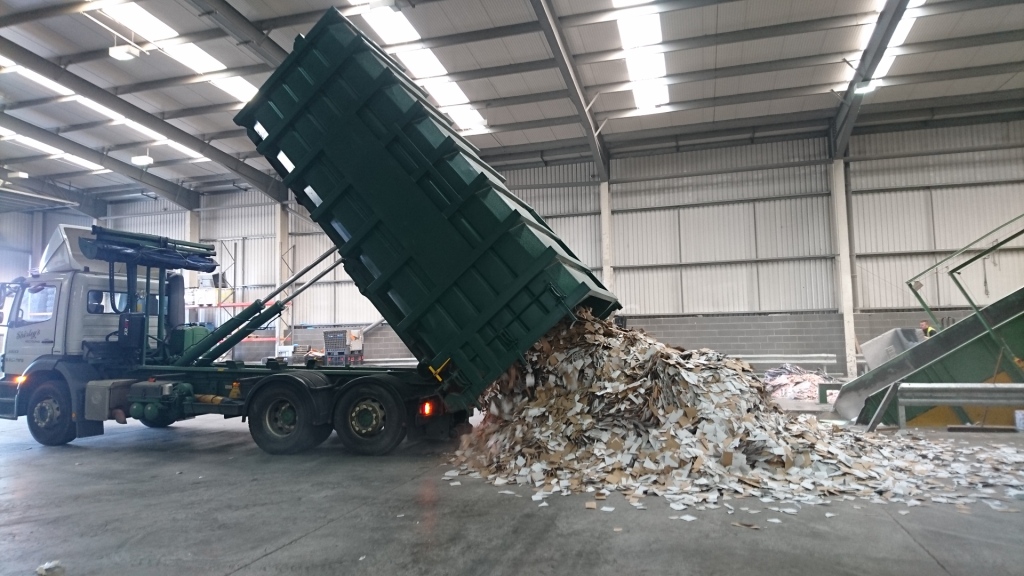 Our 26 tonne hooklift vehicles service our range of 40 cubic yard open and enclosed containers and also the 35 cubic yard compactor containers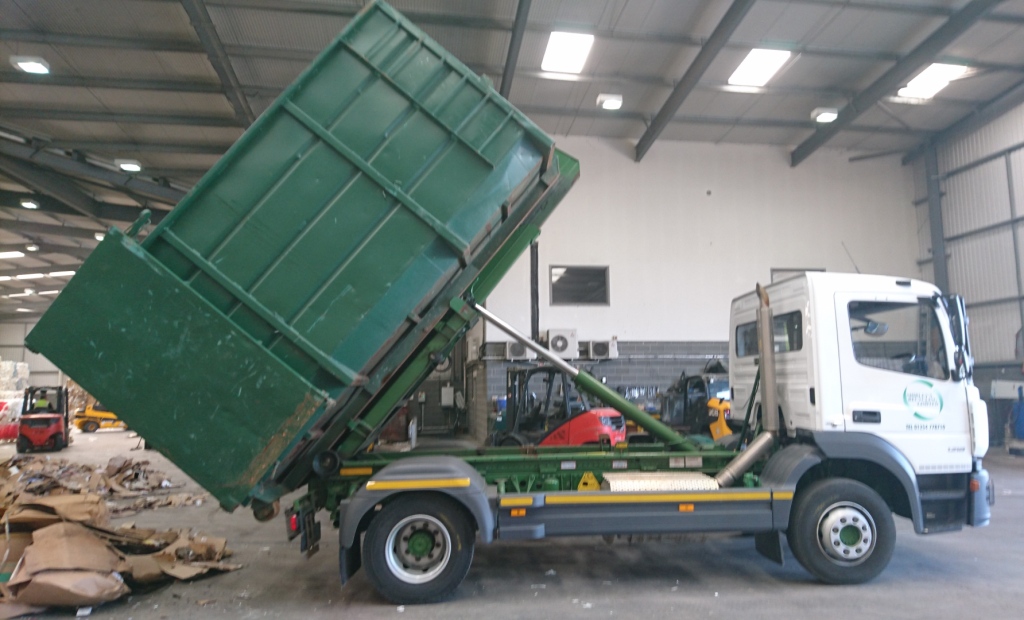 The 12 tonne hooklift vehicles service our range of 23 cubic yard open and enclosed containers

We run two 26 tonne curtain sided vehicles and one has the ability to carry a fork lift mounted Moffett, for those that either struggle with their own on site resources or maybe you do not have access to a fork lift truck.

Can't store enough for a full articulated trailer load -

Require more frequent collections
Need us to self load with our Moffett mounted forklift Baling and Compaction Equipment - We provide these either through, lease, rental or purchase. We are not beholden to any single manufacturer - that way, you get the machine that is best suited to your needs rather than maybe a few specific models from a manufacturer.
We will also tell you whether it is cost effective to rent, lease or purchase this equipment based on the tonnages you produce - it may not be cost effective to your particular business!

A little guidance..........

If you have the volumes to warrant a baler, baling your recyclables into mill sized bales (minimum weight per bale 400kgs) provides the most cost effective solution by reducing volume, increasing payloads and increasing revenue on commodity waste streams.

Compacting your materials

The installation of a compactor for handling your waste increases payloads and reduces transport. It is also not as intensive as baling, but does not generate the same rebates as baled materials, but for some they are great for housekeeping and moving large volumes quickly.

Segregating Your Recyclables

Everyone now has to segregate at least some of their waste and the larger producers can put money straight onto their bottom line by reducing costs and turning waste into a commodity

We provide free on site audits - the reason they are free is because we want your business. It comes without obligation, this is because we believe that the advice we give you, has you, the client, at heart. If its not cost effective, don't do it!

All of our drivers get a day per year to be trained by an outside agency to ensure that they keep up to date with the latest legislation.
We have Safe Contractor accreditation and take health & safety very seriously. We ask all of our customers not to fill containers over the top of the containers/skips and for curtain sided loads, our drivers are responsible for the load once it leaves your site, so please ensure that the vehicles and skips are loaded safely and fit for road transport.

You will see that we invest heavily and take great pride in our fleet of vehicles that service your sites. This is important in terms of very little lost time due to breakdowns and efficient modern engines that reduce pollution.